Two Ringo Starr albums, 1973's Ringo and 1974's Goodnight Vienna, have been remastered for worldwide reissue on heavyweight, 180-gram vinyl. Both albums, remastered by Ron McMaster at Capitol Mastering, will be released by Capitol/UMe on January 19, 2018.
In addition, Ringo's 1999 Christmas album, I Wanna Be Santa Claus, has been released on vinyl for the first time ever. The album includes his version of holiday classics like "Rudolph the Red-Nosed Reindeer," "Winter Wonderland," "White Christmas" and, of course, "The Little Drummer Boy." Order it Here.
The self-titled Ringo yielded two #1 U.S. hits, "Photograph" and "You're Sixteen (You're Beautiful And You're Mine)," as well as the #5 "Oh My My." The album reached #2 in the U.S. and #7 in the U.K. All of Ringo's Beatles bandmates joined him to participate in the album; Richard Perry produced and its notable guest players also included Billy Preston on organ, Harry Nilsson on background vocals, Klaus Voormann on bass and sax, and Robbie Robertson on guitar. Pre-order it Here.
Ringo released his fourth solo album, Goodnight Vienna in 1974, racking up more U.S. radio hits. The cover of the Platters' "Only You (And You Alone)" reached #6, "Snookeroo" (written by Elton John and Bernie Taupin) went to #3 as did "No No Song." The title track, "It's All Down to Goodnight Vienna," was written by John Lennon. Perry, Preston, Voormann, Nilsson, and Robertson once again joined Ringo to collaborate in the studio, among others. Pre-order it Here.
Ringo released his 19th solo album, Give More Love, earlier this year. Ringo Starr and His All Starrs have confirmed several European tour dates for June and July 2018. Order Give More Love Here.
Ringo
1. I'm the Greatest (John Lennon)

2. Have You Seen My Baby (Randy Newman)
3. Photograph (Richard Starkey, George Harrison)
4. Sunshine Life for Me (Sail Away Raymond) (George Harrison)
5. You're Sixteen(You're Beautiful And You're Mine)"(Bob Sherman,Dick Sherman)
6. Oh My My (Richard Starkey, Vini Poncia)
7. Step Lightly (Richard Starkey)
8. Six O'Clock (Paul McCartney, Linda McCartney)
9. Devil Woman (Richard Starkey, Vini Poncia)
10. You and Me (Babe) (George Harrison, Mal Evans)
Goodnight Vienna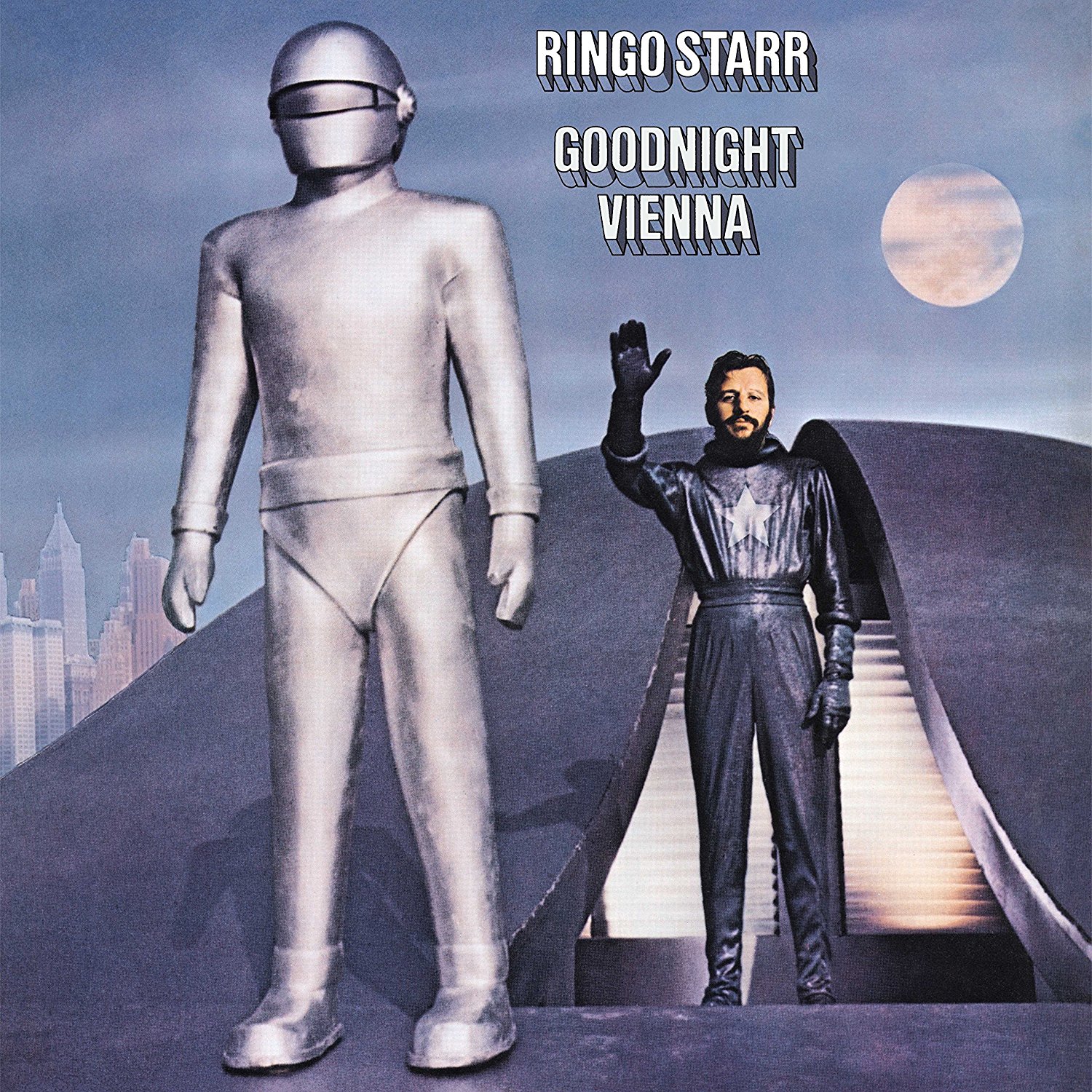 1. (It's All Down to) Goodnight Vienna (John Lennon)
2. Occapella (Allen Toussaint)
3. Oo-Wee (Richard Starkey, Vini Poncia)
4. Husbands and Wives (Roger Miller)
5. Snookeroo (Elton John, Bernie Taupin)
6. All by Myself (Richard Starkey, Vini Poncia)
7. Call Me (Richard Starkey)
8. No No Song (Hoyt Axton, David Jackson)
9. Only You (Buck Ram, Ande Rand)
10. Easy for Me (Harry Nilsson)
11. Goodnight Vienna (Reprise) (John Lennon)